Essential oils
Essential oils, also known as essential oils, are substances extracted from aromatic plant material, also called essences.
These substances play a number of roles in plants from which they are extracted, such as attracting pollinators or other biological functions.
From a chemical point of view, essential oils are oily mixtures of different organic substances, which can be obtained by distillation or by pressing from a single type of vegetable, of which they retain characteristics such as taste and smell.
These substances are also contained in various parts of the plant, such as:
– flowering tops (lavender, rosemary, thyme);
– flowers (chamomile, orange, jasmine, violet);
– leaves (basil, eucalyptus, verbena);
– fruits (anise, fennel, pepper, juniper, vanilla);
– fruit peel (orange, bergamot, lemon);
– roots and rhizomes (iris, ginger).
Furthermore, in some cases different parts of the same plant can produce different essential oils due to the presence of different chemicals or different concentrations of the same substances.
In plants, essential oils are found in larger undifferentiated cells or in secretory tissues, they are generally colorless or pale yellow or yellow-orange or blue or green-blue.
From a physical point of view, essential oils have an oily, liquid, volatile consistency and an aromatic odor.
Often these are liquid mixtures at room temperature, although there are cases where the main constituent is solid (see essential oil of mint or thyme).
They have a density often lower than that of water and are soluble in organic solvents and insoluble or very little soluble in water.
Essential oils, thanks to their slight hydrophilicity, can transmit their own smell; they are easily dragged by water vapor despite their high boiling point (150-300 ° C).
Furthermore, essential oils, when exposed to light, tend to resinify due to the formation of peroxides.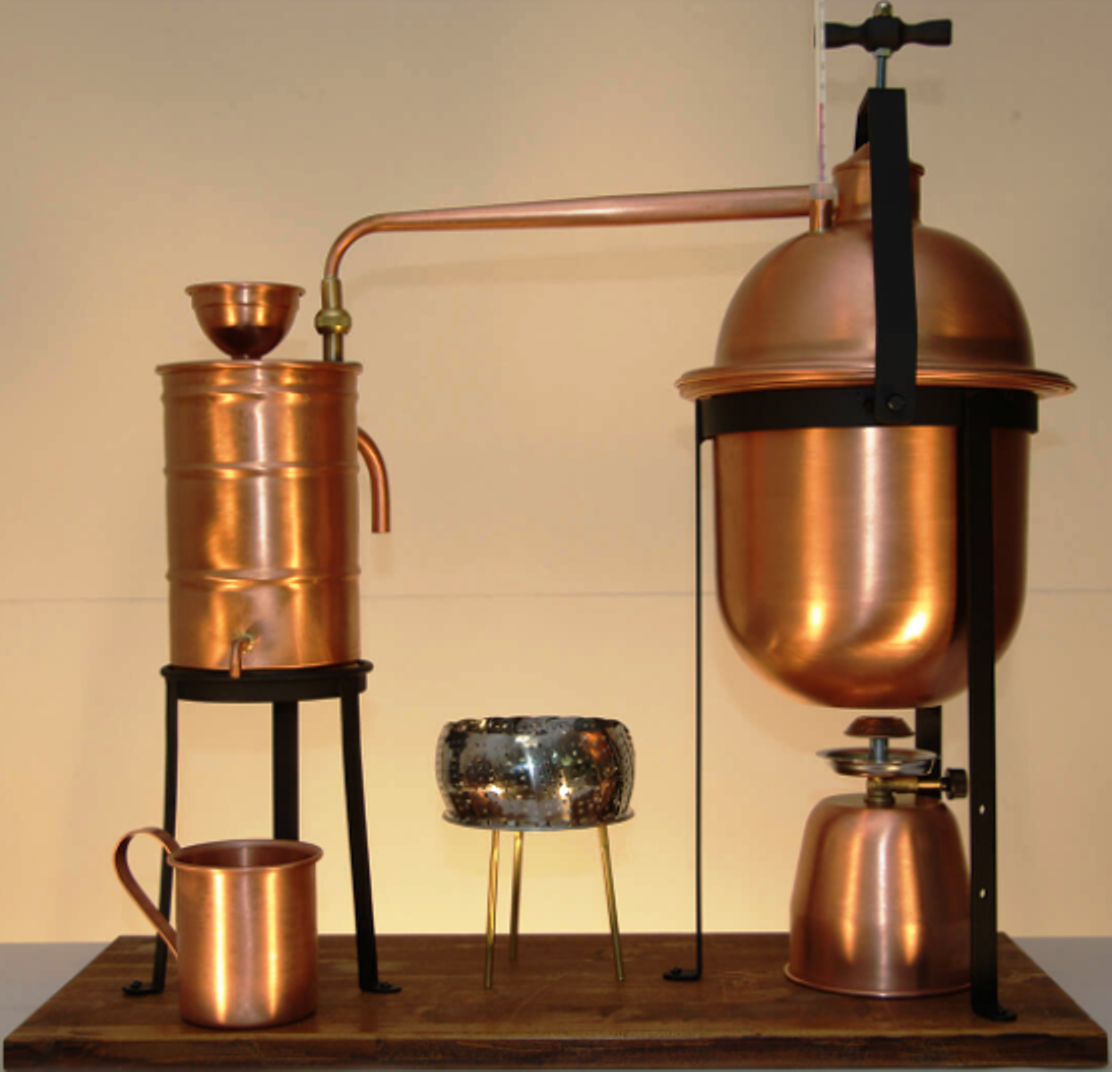 Essential oils can be extracted from the plants that contain them with various methods. These are:
– steam distillation (which is then distinguished in distillation in which the material is immersed in water and distillation in which the material is suspended above the source of steam);
– cold pressing (of the peels or epicarp of the fruits of the genus Citrus);
– dry or destructive distillation (used for example to obtain falls oil from Juniperus oxycedrus).
The extraction of these oils can also be carried out with very simple tools and for this method, please refer to the following sheet.
From a historical point of view, the use of essential oils is relatively modern.
In fact, there is no ancient use of essential oils. The perfumes or perfumed oils mentioned in documents of Mesopotamian and Egyptian origin, and later Greco-Roman, are to be understood as oleolites (extraction of essences by maceration in oil) or as raw resins (for example incense, myrrh, sandalwood , etc.). moreover, the medical-religious or rational uses of aromatic plants in ancient times refer to the use of the plant as a whole and not to the essential oil.
It should also be remembered that, as essential oils are complex and concentrated mixtures of chemicals, use without the supervision of a doctor can be dangerous. Furthermore, the application of pure essential oils on the skin can lead to inflammation and skin lesions and their ingestion (depending on the type of oil and the amount ingested) is potentially fatal.
Consider that the therapeutic index of essential oils, that is the ratio between the toxic and the therapeutic dose, is very low and this means that even small increases in the therapeutic dosage can produce toxic phenomena of varying severity.
The use of essential oils is therefore not a practice to be carried out independently but must always be subject to a precise medical prescription.