Ulmus laevis
The white elm or ciliated elm (Ulmus laevis Pall., 1784) is an arboreal species belonging to the family of the Ulmaceae.
Systematic –
From the systematic point of view it belongs to the Eukaryota Domain, Kingdom Plantae, Magnoliophyta Division, Magnoliopsida Class, Rosales Order, Ulmaceae Family and then to the Genus Ulmus and to the U.laevis Species.
The terms Ulmus ciliata and Ulmus effusa are synonyms.
Etymology –
The term Ulmus is the ancient name with which the plant was called in Latin and is connected with the Sanskrit root to grow. The specific epicuret laevis comes from the Latin and means velvety, smooth, light, hairless, glossy.
Geographic Distribution and Habitat –
White elm is a native species of central-eastern Europe, particularly widespread in alluvial valleys and its range extends from central-northern France to Russia (Urals, Crimea), reaching north to southern Finland and south to Greece Northern. Some residual populations are found in Spain (where it could be an ice age wreck) and on the Caucasus. in its habitat it grows up to 400 m. s.l.m. Its presence in other countries of the world is marginal and is present in North America, China and Australia. In Italy it is present sporadically in the center-north, where it would be the result of reforestation.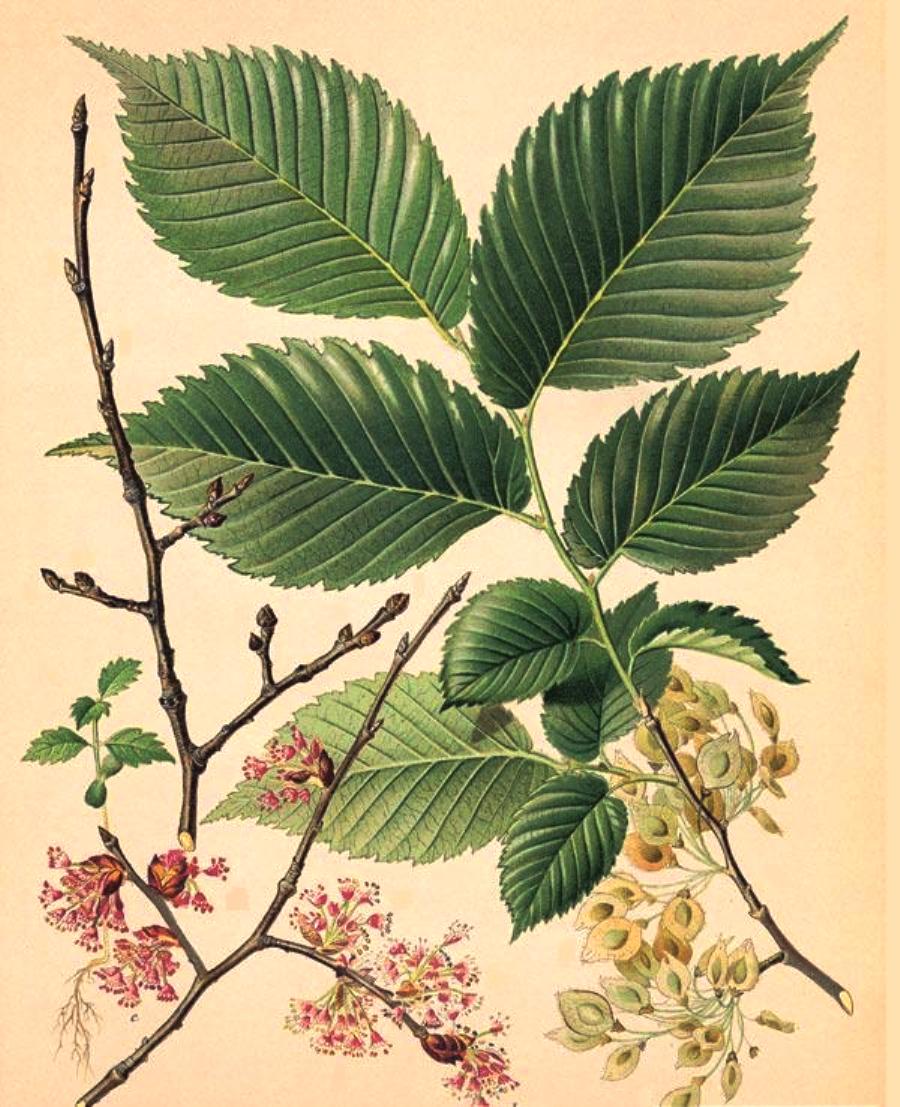 Description –
Ulmus laevis is an arboreal species that can reach 30 meters in height, with very broad and irregular foliage and deciduous leaves.
The leaves, of 10 cm at most of length, are deciduous, ovate or surotonde, with double serration of the leaf margin, with the lower page velvety.
The flowers that appear in spring, before the leaves are gathered in inflorescences, with petioles about 2 cm long and without petals. Pollination is anemophilous.
The fruits are ovate samare, with 5 mm wings with a ciliate margin, surrounding the seed.
Cultivation –
Ciliated elm is a plant that grows well in fertile and fresh soils, rich in nitrogen and with neutral or sub-acid pH. It also needs wet but not swampy soils, even if for a short time, it also tolerates very water-rich or, on the contrary, moderately dry soils. For growth, it also prefers partial shaded areas.
In the field of silviculture, the white elm is often governed by coppice (especially in southern Europe) due to its high pollon capacity and the fact that the trunk is hardly straight and cylindrical.
Uses and Traditions –
White or ciliated elm is often used as an ornamental plant in parks, private gardens and avenues.
It is also often used as firewood or to make parquet or, if ruled to high forest, in cabinet making.
Until recently, this species has received little attention until it has emerged that the Ulmus laevis are only sporadically attacked by the eliquine graphiosis. The tree is not particularly resistant, but the coleopterans of the genus Scolytus or of the genus Pteleobius, which are responsible for the spread of this disease, seem to avoid this tree.
Preparation Mode –
The white elm as well as for silvicultural purposes and for the use of its wood does not have particular food or pharmaceutical uses.
Guido Bissanti
Sources
– Acta Plantarum – Flora of the Italian Regions.
– Wikipedia, the free encyclopedia.
– Treben M., 2000. Health from the Pharmacy of the Lord, Advice and experience with medicinal herbs, Ennsthaler Publisher
– Pignatti S., 1982. Flora d'Italia, Edagricole, Bologna.
– Conti F., Abbate G., Alessandrini A., Blasi C. (edited by), 2005. An annotated checklist of the Italian vascular flora, Palombi Editore.
Warning: Pharmaceutical applications and alimurgical uses are indicated for informational purposes only and do not in any way represent a medical prescription; there is therefore no liability for their use for curative, aesthetic or food purposes.