World Map of Water Resources
World Map of Water Resources
The availability of all water resources for both civil and agricultural uses is one of the biggest issues that modern and future policy will face. This phenomenon is constantly increasing. According to the most reliable estimates, water needs should exceed 5,000 km3 per year by 2025.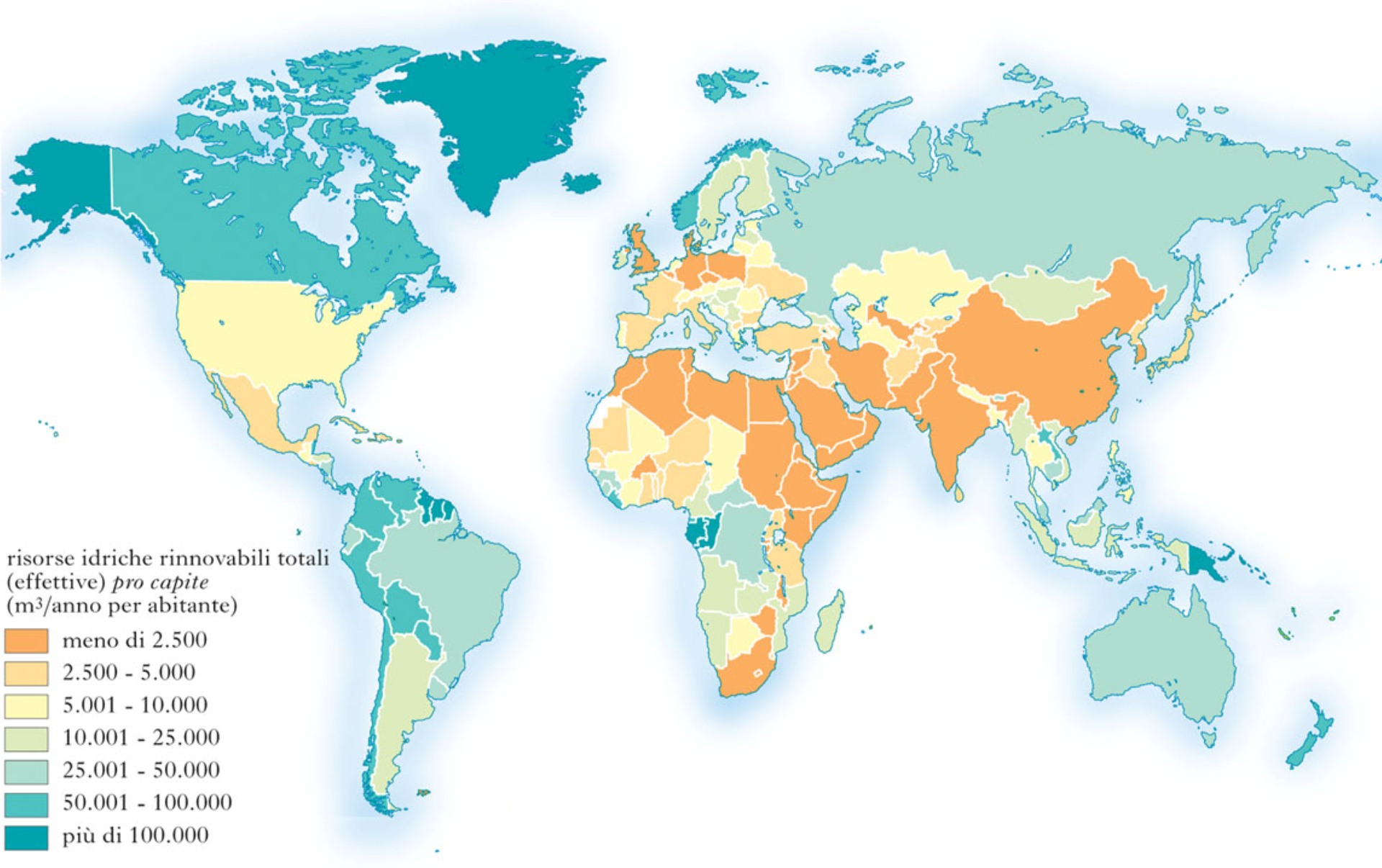 According to the natural, uneven geographical location of resources, these estimates indicate that 1.8 billion people, especially in the poorest countries, will have to face a condition of absolute water scarcity.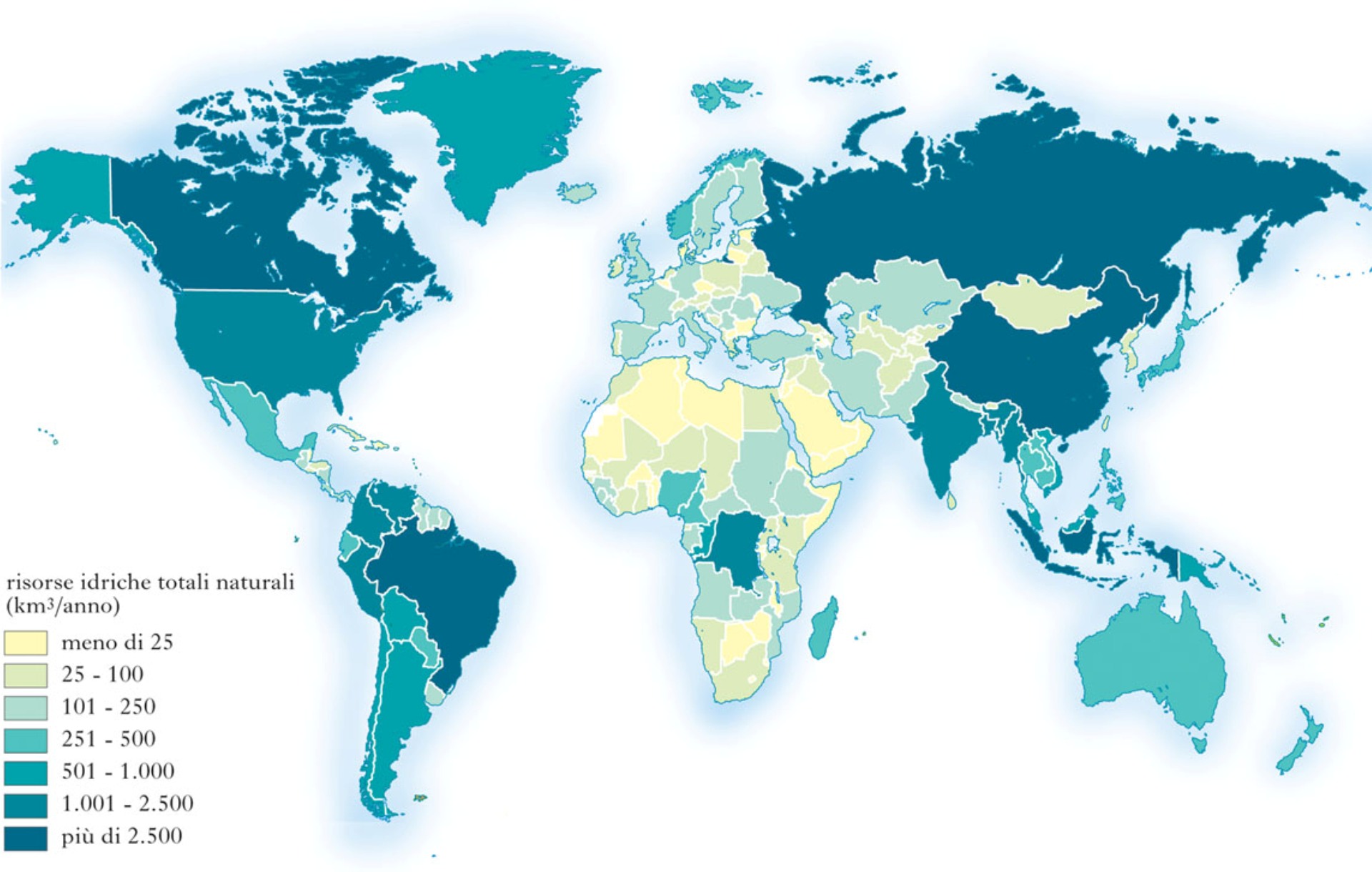 For this reason the international community to establish the permanent forum called (World Water Forum) that promotes actions for a sustainable exploitation of water resources while respecting the integrity of ecosystems.
The World Water Forum deals with the problems concerning, at a global level, issues and water resources. The forum is hosted by the World Water Council and takes place every three years.
Guido Bissanti